How many supplements are spiked with drugs?
Turns out, according to this
USA Today article
, at least 123 companies have been convicted of putting drugs in their "natural" supplement.At least two of the companies in this article have asked GSG to sell their stuff. From another company, I had the illegal, doped product (according to this article) in my possession that a salesman at Expo West had insisted I take. (I never took any.)The highest-risk types of supplements? Those for sexual enhancement (40%), bodybuilding (31%), and weight loss (27%).Drug companies don't love that the FDA doesn't regulate supplements, nor that they have competition from the world of natural substances. The FDA doesn't love it, either, and has tried for many years to regulate supplements. In Europe, the government now controls therapeutic-dose vitamins, unavailable without a doctor prescription.
The drug companies' strategy now seems to be, when you can't beat 'em, join 'em. The vast majority of supplement companies are now owned by drug companies.
Even though the FDA can't regulate a natural substance, of course you're not allowed to spike your natural product with synthetic drugs! And, of course, I'm sure the vast majority of supplement makers are serious about making a natural product with integrity. The idea of supplements is that often, plant substances help the body do its job, without side effects and toxicity, rather than chemically manipulate it.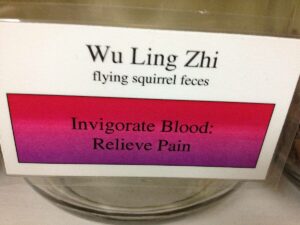 I'm not sure that just because something is "natural" that you should blindly swallow pills made of it. The article talks about flying-squirrel feces as a supplement ingredient. It's natural, but—do you really want to eat it? And, there are so many ways to hide what a product really is, with 200 different names used for testosterone alone–and 35,000 aliases for ingredients.
Then, a whole other topic is the free-for-all that is any ingredient coming from China. Many of the indicted supplement companies and manufacturers blame tainted product from that country known for its total lack of government oversight. (That, and Fukushima's nuclear fallout, are why I won't source anything at GSG from China.)
Supplements serve a purpose. I take some, too! I take an oil-based Vitamin D every day during the winter. I take 8 drops of DDR Prime in my water, twice a day, and Lifelong Vitality Pack, for instance, because I trust the company and its process of two independent labs testing all products. And I love the purity of the products (you can ask any GSG Coach about them).
You have to be discriminating and self-educated to use supplements, and even then, you simply aren't going to know what happened in the manufacturing. So, take fewer, rather than more, and be discerning. And don't use them as a Hail Mary against an unmanaged toxic lifestyle.  Look to the base of the pyramid, the fuel you choose, as the main strategy in maintaining your health. Supplements can take you only so far, and they cannot cover for the Standard American Diet.