Northern California, here we come! Introducing Coach Mariza and her Senior Apprentices. Part 1 of 2
I'm excited to be speaking in Sacramento, Oakland, and San Jose next month (free tickets HERE), doing the green smoothie show there for the last time! I'm working with Certified GreenSmoothieGirl Coach Dr. Mariza Snyder.
She's a compassionate and dynamic leader and healer and I'm blessed that she has become my good friend. We have had some fun in California, Las Vegas, and most recently, Chicago, goofing off and checking the city out, after GSG lectures in the area.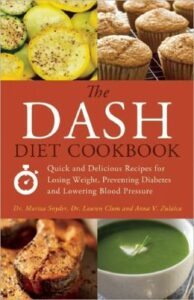 She's an Amazon bestselling author of The DASH Diet Cookbook, and two other nutrition books. She realized that patients were coming to her with preventable chronic illness primarily caused by lifestyle choices and that there was a huge need for educating people about a healthier lifestyle.
She comments, "While writing my first nutrition book through our mutual publisher, I discovered Green Smoothie Girl and immediately resonated with her plant-based nutrition philosophy. Her message was simple, yet powerful. We had the great fortune of having her speak at our office in the summer of 2008. It was a great event where 100 people came and were inspired to make green smoothies and change their diet. Now, 5 years later, I have the privilege of working as one of Robyn's 15 coaches nationwide. My true passion is to educate the community on plant-based nutrition and plant-based medicine."
I want to introduce you to Coach Mariza's four Senior Apprentice Coaches in Northern California. They are each amazing human beings who love to serve, and they'll be at my upcoming lectures in September. They're also teaching more free classes after I leave, each of these classes will be significant in your progress towards wellness. Register for these classes HERE. We're looking for 4 more strong leaders who love the GSG mission, to work with in Northern Cali: click HERE to learn more.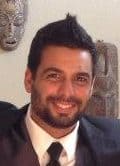 JUAN ROMERO always worked out, but his breakfast was toast and sausage, and then lots of Standard American Diet delicacies like GMO and hybridized and processed foods and lots of meat the rest of the day.
Coach Dr. Mariza got him on green smoothies to replace the toast and sausage, and the changes were dramatic. He felt lighter and more alert, lost weight, got more from his workouts, and his skin looked better. He was inspired by the results, and he began to study food politics and read food labels and virtually eliminated junk food.
Now, he told me, "I had powerful natural chemistry to maximize the benefits of my improved diet. I noticed many positive changes, the likes of which I hadn't seen since I started green smoothies. I had even more energy, I rarely get sick, and I'm inspired to eat even healthier."
Juan's workouts used to be a 3 mile run.  Juan has enough energy to complete his daily run AND do an entire workout with 120 pull-ups, 100 push-ups, and 60 dips. He did his first 10k and placed 2nd overall. He says, "I was never able to work out like that before, and I just turned 40! At my birthday party, I was asked how it feels to be old. I said, 'I feel better now than I did when I was 30!'"
Talk to Juan at mail.juanromero@gmail.com if you're in the Bay Area and want to enhance your own energy and performance.