Another story about DEPRESSION and how to dig your way out, drug-free
Carol, our apprentice coach in New York City, read my recent blog entry about Tori, who suffered with crippling depression until her battle led her to nutrition and plant-based medicine. Carol wanted you to hear her story, and what helped her, too. You can talk to her at carol@getsomezen.com. This is her story, unedited:
The past year has been the most difficult year of my life.  If someone had told me what I was going to go through, I would not have thought it possible that I would make it through this in one piece.
Last March, one of my closest friends, my tennis partner, confidante, and unofficial life coach, was diagnosed with pancreatic cancer. Jina was 47 years old and full of life. She spent hours on a tennis court or in the gym every day and always had a smile on her face.  My dear friend fought bravely, but succumbed to this terrible disease in ten short months, leaving behind a loving husband, three adoring children, and countless friends and family members. It was excruciating to stand by and bear witness to her suffering.
As I was supporting her through this difficult phase of her life, helping her reach a place of peace and acceptance, I was simultaneously dealing with the unraveling of my marriage of 18 years. A rift had grown between my husband and myself, which had started a decade ago. I went through a process of awakening which brought me to a whole new level of consciousness. The new lifestyle that filled me with excitement and passion, had introduced a rocky road to my life at home with my husband. He was resistant to the changes that were happening within me, but I couldn't stop these changes even if I had tried. I began to feel like a foreigner in my own home.
My husband has always been my rock. We started dating when I was 21 years old. We dated for 5 years, got married, had three children, and spent the next 18 years of our lives doing all of the typical things married couples do. Neither of us ever imagined we would split up. Neither of us ever imagined we would be where we are right now. But life happens.
Making the decision to end my marriage was the most difficult decision I have ever made, and the process of getting divorced has been the most painful experience I have ever been through.
What has gotten me through this past year has been a combination of following a clean diet, practicing yoga, daily meditation, journaling, and prayer.  I could not have survived it otherwise; but, even with the help of all these tools, it caught up to me.
The extreme levels of stress for such an extended period of time knocked me out and I ended up with adrenal fatigue.  As a health counselor I recognized the signs, but couldn't prevent it from happening.  I was too caught up in the drama of my life.  The emotional roller coaster I was on trying to end my marriage in as loving and harmonious a way possible finally brought me to my knees.  I became crippled with depression.
I spent most days crying and could barely get out of bed. I would make myself get the kids off to school and then I would return to bed—to cry for hours or just stare out the window, until it was time for them to come home again. I couldn't function. I hated feeling this way. I wanted it to stop. I wanted to get my smile back, my laughter, my joy for life. But I couldn't. I was trapped by feelings of despair.
It was around this time that I discovered essential oils. I came across them through Robyn Openshaw's GreenSmoothieGirl.com, a site I had been following for years.  I had always thought Robyn and I were kindred spirits, as we were on such similar journeys towards health and wellness. [Note from Robyn: not to mention a painful journey to becoming single moms after 20 years of marriage, my friend.]
I didn't know much about essential oils, but knew intuitively that I needed to add them into my life. I jumped right in and purchased a big kit of oils even though I had no clue how to use them. My mentor, Nicole Geraci, a certified aromatherapist and Green Smoothie Girl coach, trained me and had me up and running in no time. My Zyto scan indicated a few oils I was in need of—Ylang Ylang topping the list. I had never heard of Ylang Ylang before so I read up on it. Turns out it is used for adrenal fatigue, depression and healing a broken heart! Wow.
I started using Ylang Ylang daily, along with other anti-depressent oils such as Wild Orange and Citrus Bliss. I added Serenity, Lavender and Balance to ease my anxiety and to help me feel more balanced and grounded.
I don't leave home without my oils now! I have Wild Orange or Citrus Bliss in my diffuser everyday; I put a couple of drops of Ylang Ylang on the back of my neck and behind my ears every morning; Lavender or Serenity in my diffuser at night when I go to bed; and usually some Lavender or Balance on my skin at some point during the day. I add Lemon and Wild Orange to my smoothies and water in the morning and have been introducing them to my kids as well.
Adding Essential Oils into my life was the missing layer. They enabled me to pull myself out of my depression and start to feel like myself again. I have my enthusiasm for life back…even the uncertainty of the future that lies ahead.
I still have my days when the sadness is intense and I cry. It's normal to feel sadness when you are ending a relationship of 20 plus years.  But I can function and I feel alive again. My mood is generally positive now, and I know I will get through this.
I continue to treat food first and foremost as my medicine.  I practice yoga regularly, meditate and pray daily, and do something, no matter how small, that brings me joy everyday. And now I can add essential oils to the list of things I do daily that bring balance, harmony and peace into my life.
I'm still in the process of this difficult life change.  I am buying a new house… packing my life into boxes, and moving out of the home I've raised my three children in.  My husband and I have gotten to a place where we are kinder and gentler to one another, accepting of our differences, and treating each other with love and respect.  It was hard work to get to this place.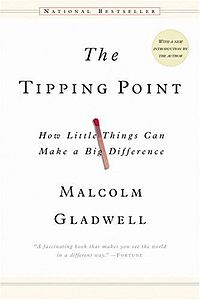 Sadness remains…but that's normal; thankfully the depression is gone.
Note from Robyn: I appreciate Carol for sharing her very personal and very real story. I can relate to all of it. I'm glad she acknowledged that eating appropriate food that nurtures us is something we cannot let go of when terrible events take us into an emotional nosedive. (Divorce is well documented to be a TWO YEAR nosedive, like it or not.)
Malcolm Gladwell's legendary book The Tipping Point talks about how it's the little things that cause a pinkie-push over the waterfall, towards goals accomplished. Healing has everything to do with the small things we do to regain our precarious foothold, our fragile balance in the world. Don't think small things like emotional re-balancing with essential oils don't matter. They do. I've heard quite a few stories like Carol's lately.
Contact Carol, at carol@getsomezen.com, for wholesale essential oils she mentions, or a kit of solutions you can use for MANY uses, in your home. For health emergencies, non-toxic cleaning supplies, beauty regimen, and more. Be zen. Not through sugar addiction, or drowning sorrow in a whole bottle of Chardonnay. But through yoga, prayer, meditation. A great set of essential oils and information about how to use them. Same bag of tricks that got me through, too, friend.