Why Amanda has such pretty skin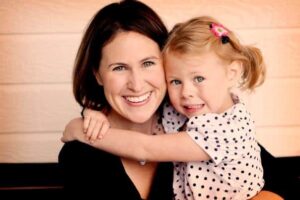 Amanda, my event manager, has beautiful skin. She is in her 30′s and looks in her 20′s. Whatever she is doing for her skin, we want to do, right? Here are some tips she sent me:
I add drops of essential oil to my coconut oil, and mix in a small container. That way, when I rub it all over my skin daily, I'm getting the benefits of essential oils and coconut oil.
[Robyn says: antimicrobial, anti fungal, antiviral! Medium chain fatty acids you must obtain for neurological health, absorbed through the skin into the bloodstream! Fabulous!]
Amanda continues: I usually add essential oils to my coconut oil and apply it like lotion after I get out of the shower: frankincense, rosewood, spruce, and blue tansy.
I've also done this trick and love it for my face:
Mix 1.5 cups of coconut oil with 1 Tbsp. of olive oil, and add 9-12 drops of different essential oils, anything you like. Keep in a waterproof container in the shower.
While showering take a teaspoon of this mixture and massage on face. Then get a washcloth really hot and lay it over your face. Don't rub. Repeat twice more with the hot washcloth so your pores are really open.  Let the washcloth cool on your face and wipe off. It removes the toxins from your skin. Awesome.
Amanda can hook you up with wholesale pricing on the purest, most effective essential oils on the planet, if you email her at amanda@greensmoothiegirl.com. Check out our favorite essential oils.