I watch the addiction of a few people close to me, to soda. One of my closest friends drinks it every day and calls it her "binky." She kicks the habit but always goes back—because when she quits diet soda, she finds herself taking up sugar. Another tells me he is not addicted but seems to be in denial. I see him drink it 2 or 3 times a day. I'm not saying this to judge—just to express my concern, because soda is not food. It's toxic acid.
One of my tennis teammates is 70 years old, athletic and quick and has never been overweight. One of the Jackson brothers, two local osteopathic surgeons, told her regarding a surgery they were planning related to her arthritis, "If you are going to drink soda after the surgery, I won't do it. It will just quickly undo my work."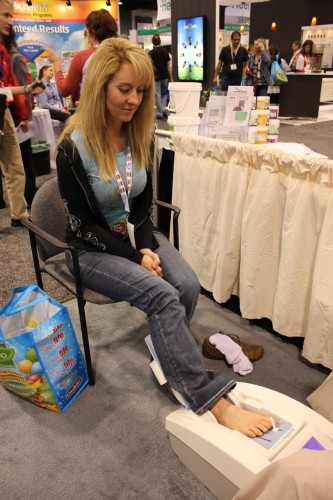 If you drink soda, you can virtually guarantee that you will have arthritis by age 50. (Both my parents, nearing 70, have "bone on bone" arthritis problems, and neither of them drink soda.)
Oh, and guess what. I don't care how young you are—50 is coming up faster than you think! If you're 25 and think that when you're 50, you're washed up and don't care about anything anyway (I thought this when I was 25)…..well, you're wrong. When you're 50, you love your life, you want lots more of it, you care about how you look, you're a sexual person, and you have lots of goals. (For some reason, 5 years from that age myself right now, I feel the need to tell 20-somethings to care more about their future! I wish I had! I wish I didn't eat so much sugar in my 20's and get so much sun.)
I wonder if seven sobering facts about accelerated aging and disease risk from drinking soda would help any of my friends—including you?—kick the habit? Share this with anyone you know who loves the burn of carbonation—or is addicted to the caffeine rush—or maybe both.
I've been quizzing my readers who talk to me at classes about their soda addiction. I ask them what they like about it, and carbonation is a major answer. Try drinking kombucha from the health food store once a day instead. Synergy brand is most popular. Or if you need the caffeine boost and haven't gotten your nutrition to the level where it sustains you, rather than needing the caffeine kick, drink an unsweetened, or stevia-sweetened bottled green tea from the health food store.
Tomorrow, the 7 reasons…..