Your foundation, the fuel you power your one and only life with, makes all the difference.
You want to eat better, you know you should--but you're worried that healthy food will be expensive, time-consuming to prepare, and no fun to eat?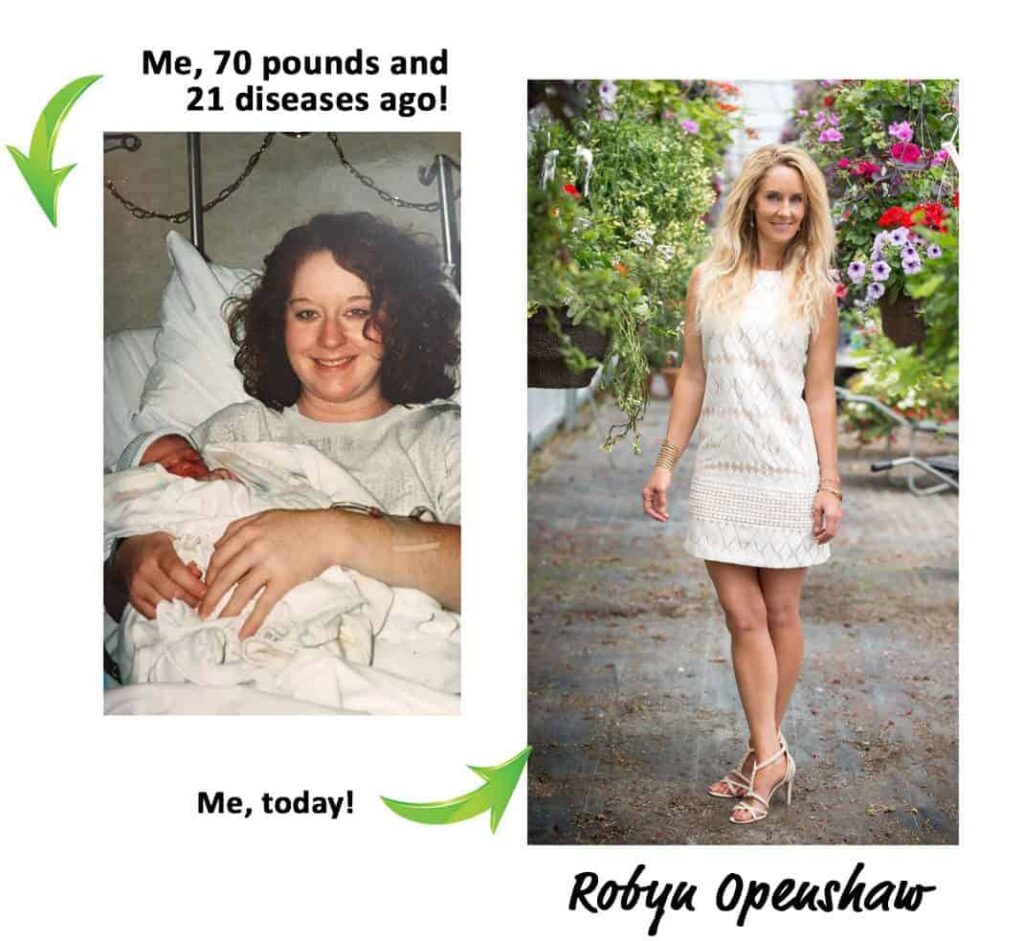 I understand! When I was 28, I was faced with a health crisis, as my weight climbed into the "obese" range. I had been diagnosed with 21 diseases, and was taking multiple medications.
Worse, my toddler, weaned onto the baby version of the Standard American Diet of milk and processed meat and junk food, was struggling with severe asthma, plus weight so low he wasn't even "on the chart."
Turning our diet around allowed me to achieve my ideal weight, so that now, in midlife, I'm thriving. Playing competitive sports, traveling the world, and loving life.
Yes, we ditched white flour, white sugar, dairy, soda, and processed meat. That was the crux of our diet, when we were sick and overweight, and it's what most Americans eat all day too!
What if this life is right around the corner for you, too?
What if it's not even particularly hard—it's just a matter of taking micro-steps.
I've got a FREE video class for you, to share the principles, mindsets, practices, and recipes that took me from misery and obesity—to the life of my dreams. We let friends into this class just a few times a year, so jump in now, before this window of opportunity closes!
Would you believe me if I told you that I enjoy food now, at 5'8" and 137 pounds, and I eat just as much of it….as I did when I weighed 207 pounds?
It's true. And I've put together a FREE video mini-masterclass for you about what I learned that saved my life.
It's not true that you have to spend a fortune to eat healthy food. In fact, check out the first topic in my free video class, all about that. The free video class is available for just a few weeks a few times a year, but if you're seeing this, it's because we're currently showing my video masterclass highlighting these topics:
7 Foods That Fight Inflammation (and Promote Healing and Energy)
Rehab Your Gut With Food (And Just A Few Dollars)
Beat Your Addictions In 4 Days Flat
Make 12 Simple Shifts In One Year (For the Healthiest Year of Your Life)
My 5 Best Tips For Eating Super Healthy, Super Cheap!
Then, if you watch those, we'll unlock this Bonus Video that will blow your mind open to possibilities!
How to Get Your Partner / Kids On Board (With Healthy Changes)
I'd LOVE your feedback in the comments section inside the course. We read it and use it to make our products better, and to learn how we can help you more.
Dangerous foods are marketed to every one of us, every day, in North America—and we're better together, giving each other a hand up. I've studied for 25 years to acquire this knowledge, and I'm publishing my 15th book---and in these videos, I'm giving you some of the very most hard-won life lessons.
(I learned all of this the hard way—I'd like to make it easy for you!)
Join me for a fun and informative dive into what I did, and why, to get my health back, with FOOD, and live the life of my dreams. You can, too.